Save on Summer at the Swamp
June 5 2019 |
Blog
It's summertime, y'all! Don't let the ever-changing Louisiana weather deter you from a real-life swamp adventure, our swamp boats are covered and provide shelter from the rain and the strong Louisiana sun. Meander deep into Louisiana's mysterious and picturesque bayous while learning about intriguing legends and lore of our state's still untamed wetlands and discover all the different species of plants and animals native to the swamp. There's no better time than summer for an excursion to the swamp. Here are the top reasons why you should come down da bayou and have some fun in the sun with us at Jean Lafitte Swamp Tour this summer.
The New Orleans Sightseeing Pass –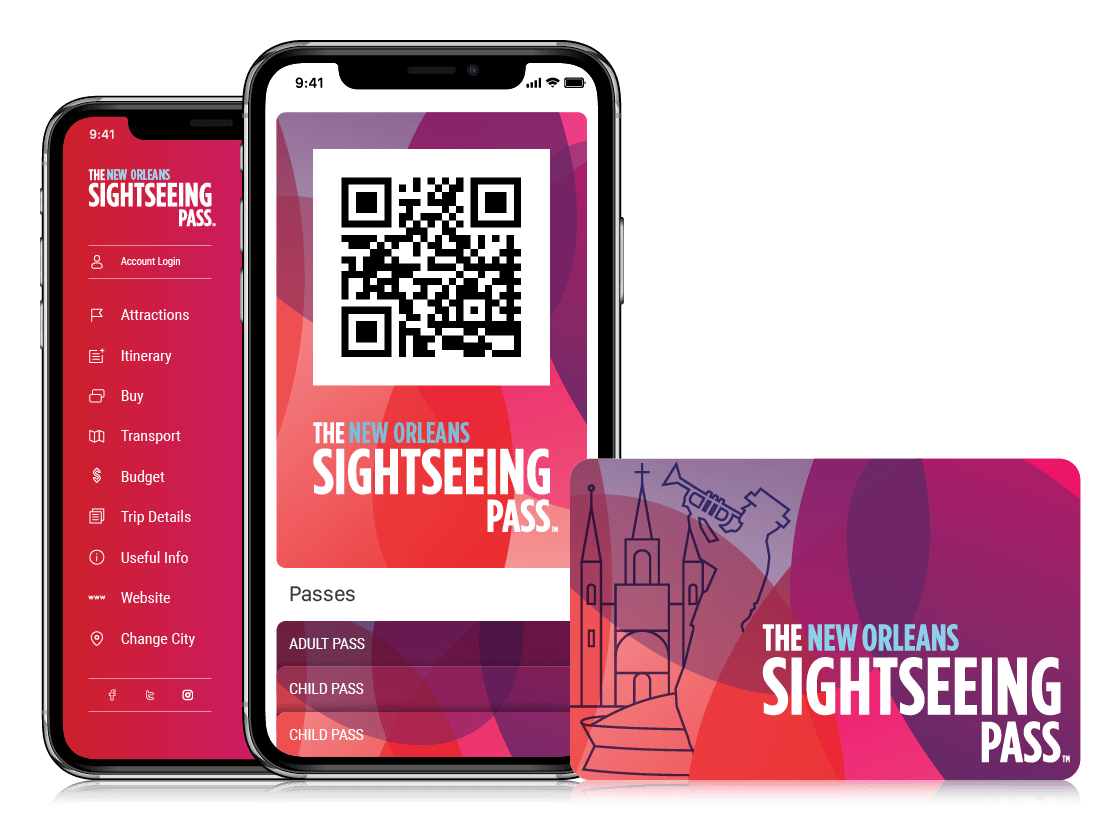 With so much to do in New Orleans it can be hard to fit it all in, nevermind the cost. That's where a deal like The New Orleans Sightseeing Pass can come in handy. Over 20 attractions are included for one price, including Jean Lafitte Swamp Tours, Paddlewheeler Creole Queen Riverboat Cruises, Houmas House Plantation Tour, and Hop On Hop Off City Sightseeing - plus you'll save up to 50% on gate prices!
Choose up to 6 great attractions with the Sightseeing New Orleans FLEX Pass or get up to 5 whole days with unlimited attraction visits.
BOOK with New Orleans Sightseeing Pass
New Orleans Swamp Tour Discounts –
You'll have no problem booking your next adventure with Jean Lafitte Swamp Tour! We're available on Groupon, Tripshock, Expedia, and more - there are multiple ways to book our tour and ensure a memorable journey down the Jean Lafitte Historic National Park and Barataria Preserve. Don't just take our word for it, check out all these great reviews!
If you're on the hunt for a New Orelans Swamp Tour coupon, look no further. Buy direct with us for the cheapest price in town!
Abundant and Protected Wildlife –
There's never a dull moment at the swamp, but especially in the summer. Because the Jean Lafitte Swamp Tour is located in the Jean Lafitte National Park and Preserve, all of the animals you will see are protected and not exposed to any threats or interference. The abundance of wildlife you see on your tour are all free and thriving in their natural habitat. The summer weather is ideal for swampy conditions and the creatures are out in all their glory. Alligators, birds, wild pigs, turtles, snakes and all other wildlife at the swamp are most active in the summer when temperatures are higher. Also, you will see an abundance of lush greenery, flowers, floating plants, full trees during this time. Make sure you bring a camera with you as you'll want to keep memories of this adventure forever and show them off to your friends and family back home!
We're the closest swamp tour to New Orleans -
As the closest swamp tour to the city, just a short 25-minute drive, our guests can easily enjoy a swamp and still enjoy the rest of their day in the city when they are done. Need a ride from New Orleans to the swamp tour and back? We've got you covered. We offer round-trip transportation from seven convenient locations in the downtown area to your swamp excursion on comfortable, air-conditioned shuttle busses for only $23.
Great for groups or parties –
In addition to our regular tours, our swamp tour is a great experience for groups, especially summer camps, youth groups, social clubs, reunions, and families who congregate to New Orleans for a summer vacation. Our six large traditional swamp boats can hold up to 60 passengers each, meaning we can accommodate any size group from 2 people up to 360 people. Our professional staff can customize your trip to your preferences by altering departure times or duration of the tour, adding décor or whatever personal touch you would like to add. In addition, our large pavilion and picnic area makes for an excellent private party space for birthday parties, corporate events, weddings, and more!
June 13, 2019 | Author: Rachel Tumminello