Swamp Animals
June 20 2023 |
Blog
Animals of the Jean Lafitte Swamp Tour
Without a doubt, the top attraction at the Jean Lafitte Swamp Tour, just 30 minutes from the New Orleans French Quarter, is the exotic wildlife indigenous to the area that makes the swamp tour such a special and unique experience. Here are some of the native animals that inhabit the area of the Barataria Preserve, where the swamp tour is located. Get to know them and look forward to seeing them on tour!
Alligator
The American alligator is the most sought after inhabitant of the swamp and is the largest reptile in the United States. The size of the alligator can generally be determined by the number of inches between its eyes and the end of its snout and their lifespan can reach up to 80 years. Captian Lawerence said the biggest alligator he's seen on the tour was 15 feet about 800 pounds!
Birds
Magnificent birds inhabit the swamp. In the summertime the heat and humidity bring big birds such as the Great Blue Heron and the White Egret. Many other species can be seen on tour as well, from pelicans to loons, cuckoos, owls, hawks, and warblers. Bald Eagles are also a fan of the area for they prefer to nest in sturdy trees like cypresses, something the swamps has in abundance.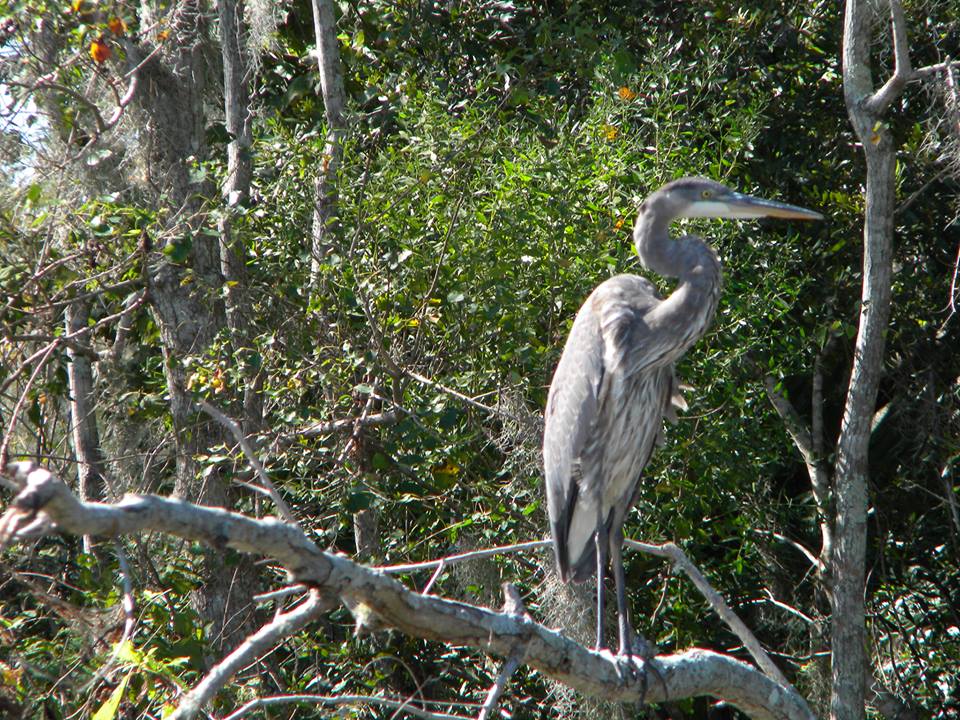 Turtles
Large, horned turtles like the alligator snapping turtles can be spotted on the swamp tour swimming or resting on logs. Its cousin, the common snapping turtle is also prevalent as well as soft shell turtles, depending on the time of year.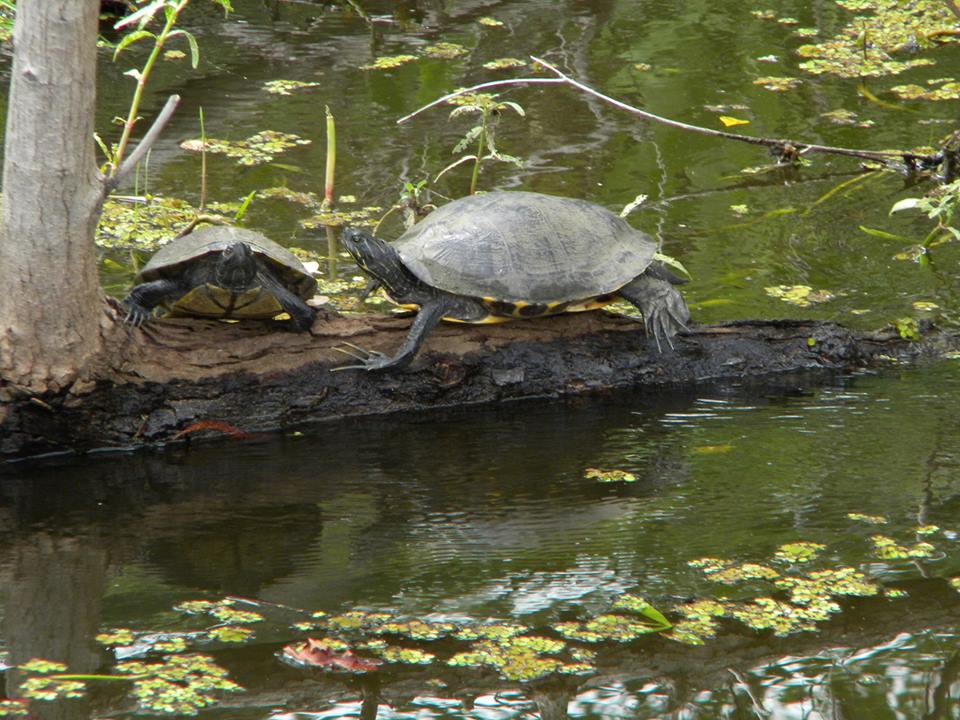 Nutria
Nutria, or "river rats" are large rodents that inhabit the Louisiana wetlands. Nutria can be found in "brackish" water which is partly fresh water and partly salty water. Nutria are considered invasive to the area because of their destructive feeding and burrowing habits that erode sustainable plant life.
Otters
River otters are cute and playful and are another type of animal found in the swamp. They are equally comfortable on land and in water. With webbed feet, they are excellent swimmers and their diet includes birds, small rodents, frogs, crabs and fish.