Why We Are The Best New Orleans Swamp Tour
December 7 2018 |
Blog
Located only twenty-five minutes from New Orleans, we'll take you on an unforgettable adventure through Louisiana's bayou along its meandering bayous abundant with wildlife and exotic plant life. Our licensed and trained navigators escort you into the murky waters of Louisiana swamps where you will come face to face with the beauty and beasts of nature. If you're having trouble choosing which swamp tour company to use, let us help you out with some facts about Jean Lafitte Swamp Tours.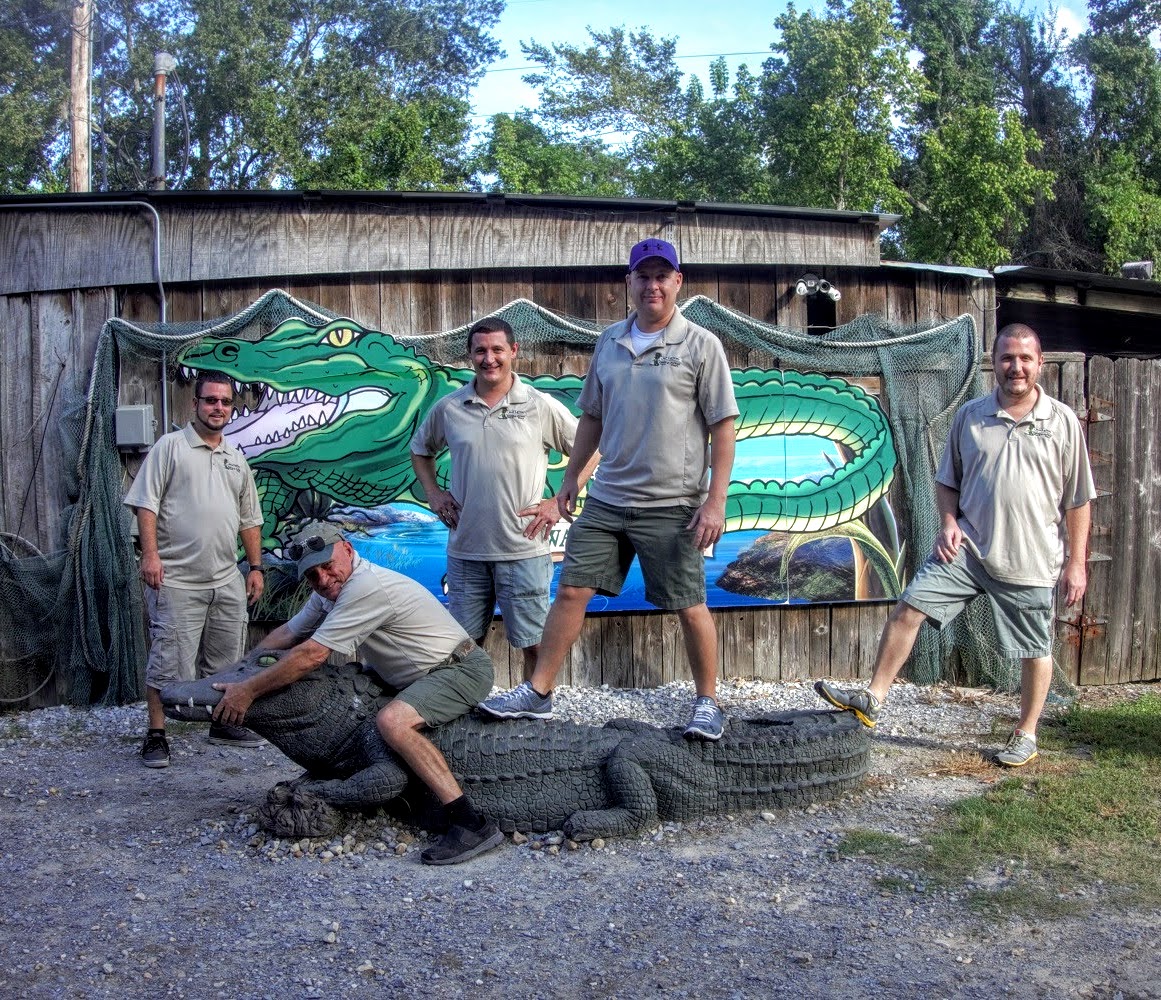 We're as authentic as they come – Get an authentic Cajun experience on our swamp and airboat tours, led by native guides who have grown up on the bayou and know the land and the wildlife better than anyone. Our swamp tours are conducted on private property which means less boat traffic to scare the animals.
Protected wildlife – Because the Jean Lafitte Swamp Tour is located in the Jean Lafitte National Park and Preserve, all of the alligators, turtles, snakes, birds and the rest of the flora and fauna are protected and not exposed to any threats or interference. The abundance of wildlife you see on your tour are all free and thriving in their natural habitat.
Safety– The safety of our guests is our number one priority. Our traditional swamp tour and airboat captains have been licensed captains and guides for years and know these waterways better than anyone. In the unlikely event they are ever needed, life jackets are available for everyone on the swamp tour.
Transportation Available – Need a ride from your hotel to the swamp tour and back? We've got you covered. We are the closest swamp tour to the city, just a short 25-minute drive. Guests can enjoy a tour of the bayou and still enjoy the rest of their day in the city when they are done. We offer round-trip luxury Motorcoach transportation from downtown New Orleans to your swamp excursion for only $23.
Abundant nature and wildlife – Every season is filled with many different species of plant life, birds, mammals and reptiles inhabit the cypress-draped swamp, creating an exotic adventure. Spring is filled with trees and floors in bloom and the nesting period for the waterfowl begin. Summer is warm and humid which brings big Alligators and birds like the Great Blue Heron and White Egret out to play. Fall brings pleasant weather with an abundance of animals and beautiful foliage. Winter in New Orleans is typically mild meaning Alligators are still present if it is not below freezing and the fur-bearing animals like Nutria, deer, mink, and otters make their appearance during this time.
Private parties – In addition to our daily public swamp tours, private parties and private boats are welcomed and encouraged! We can customize any birthday, corporate event, or wedding with live entertainment, food and beverages, alligator handlers, and more for the most unique party you've ever been to.Top 2 Attractions in Marrero on TripAdvisor – Our swamp and airboat tours are officially the top 2 attractions in Marrero, the town where our swamp tour is located, as voted on by TripAdvisor customers.
Nearby dining– Guests can make a full afternoon or evening out of their trip to the swamp with great nearby dining options, including the lovely Restaurant Des Familles right next door, with an extensive menu of Creole and Cajun dishes and a beautiful bayou backdrop.
Whether you choose to do an airboat, swamp, or private tour, we'll ensure you'll have the most authentic and unforgettable experience at Jean Lafitte Swamp Tours!